Rug Cleaning Information

When you need rug cleaning or rug repair you will be glad you chose to trust us! We pride ourselves on the care we give you and guarantee a friendly service. We consider your much loved rug to be the most valuable rug we have in our possession at any one time; regardless of its material value.
We understand it's not easy to find expert rug repair, rug restoration or rug cleaning locally, not even in the virtual world of the internet. So we invite you to browse our website and see for yourself the quality of the rug cleaning and rug repair you will be provided with.
Your rug will be cleaned and repaired by one of our highly experienced craftsman to ensure highest quality of results. We have a clear pricing policy and you can find our rug cleaning costs here. All collections and deliveries are free of charge!
(Within the M25)
Rug Repair Information
Do you have a Turkish Kilim with fraying edges or an Afghan rug with moth damage?
Has your new puppy chewed the end of your Antique Persian Carpet? Or is your rug just in need of a good clean?
Putting a flower pot on a nice rug can be an expensive mistake, moisture from the flower pot can rot the rug below.
Have you had a flood and discovered that your rug is no longer lyes flat on the floor? You need a good rug repairer with a knowledge. Give us a call.
We can help you with your rug cleaning.
Do you need an insurance quote? We can provide them at no extra cost.
We can offer you free help and advice as to what is the best course of action for you over the telephone. Either for rug cleaning or rug repair. Please do not hesitate in contacting us, we are happy to help!

Free Collection and Deliveries to Your Door?
Yes.
Free Moth Treatment? Yes.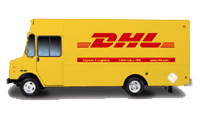 We can arrange a collection form anywhere in UK with our guaranteed Courier Services.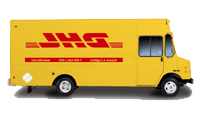 And deliver them back to you in Perfect condition.
Workshop Address

Kilimshop
Unit 18, New Lydenburg Commercial Estate
New Lydenburg Street
Charlton (Near O2 Arena)
SE7 8NF
0800 612 7847
0800 612 RUGS
0790 451 6404
020 8144 2474 (Office Only , Please use Free Phone or Mobile Number for Customer Enquiries.)
If you have any queries regarding rug cleaning or rug repairs, please don't hesitate in emailing. Or call either our free phone or mobile number below. We are always happy to help with no obligation!
info@kilimshop.co.uk
Privacy Policy Terms and Conditions Site Map Links About Us Contact